Our Story
Our Story
How we met....
Bobby and I met during the summer of 2017, at his apartment no less. I desperately missed my friends Edward and Emma and wanted to hang out with them, but they had previous plans at "their older friend, Bob's apartment" to hang out. So after getting his permission, I joined in without knowing anyone else.
It was love at first sight.....with his dog. He had Gerrard (his bulldog) put up behind a dog gate but even after he insisted that his dog would jump on me, I demanded he be released and immediately fell in love.
We continued to have hang outs at "their older friend, Bob's" apartment to hang out and play games, etc. Shortly after I hosted a Halloween party at my house, to which Bobby was invited, he added me on all social media platforms (he's not one for subtlety). After having short but cute conversations on facebook, he asked me out on our first date, (he had some help with liquid courage). We went on our first date to a Dallas Stars hockey game on December 2nd, 2017.
Our first date....
I had never been to a Stars hockey game before, but was super excited since it seemed like a fun first date option. Before the game, we went to dinner at Meso Maya in Dallas. I knew I liked him when I immediately realized that I could totally be myself around him. And by that I mean that I could make fun of him for getting us lost on the way home and we could both laugh about it. By the end of our first date, we both knew that it wouldn't be our last.
The Wedding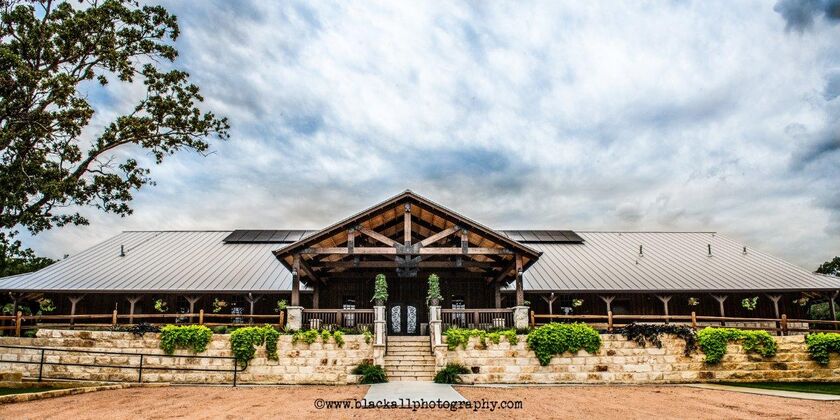 Saturday, November 9, 2019
Ceremony and Reception
THE SPRINGS in Denton, The Ranch
5430 Wildcat Rd, Aubrey, TX
Wedding Party
Cassi Melton - Maid of Honor
Cassi and I have been best friends since my Junior Year of High School. We lived together for 3 years post-college and share lots of holidays and special moments with each others' families.
Emma Herdman - Matron of Honor
Emma and I have also been friends since High School. We had some lapses of time lost in between but reconnected post-college like we were never apart. I was there for the birth of her first born, Sophia and she has become one of my very best friends since.
Jenni Hart - Bridesmaid
Jenni is my first REAL sister, since she married my brother. We share a love for the Texas Longhorns and all things dogs!
Meagan Hurley - Bridesmaid
Meagan and I have been friends since high school and even attended college together at UT where we lived together for 2 years. She's really seen it all! (:
Komal Romzanali - Bridesmaid
Komal and I met through Meagan in college. We immediately clicked (not surprising since Komal literally gets along with EVERYONE). Her genuinity and kindness taught me so much about friendship and I knew almost immediately that we'd be friends for life.
Sophia Herdman - Flower Girl
Sophia Grace Herdman is our flower girl. When Bobby and I started dating, she told me that she wanted to be the flower girl (even if i didnt marry Bobby, but if I wanted to, that was okay too). I was at the hospital when Soso was born 6 weeks early and got to hold her tiny little body and even got to see her put up the Horns!
Jacob McMindes - Groomsman
Cousin and my oldest friend. Has been around since I was 2 and has always been close to me.
Shelby Hart - Groomsman
A friend of mine from before Heather's and mine relationship began. And thankfully was fine with me dating his sister.
Edward Herdman - Groomsman
The man I have to thank for introducing me to the love of my life and convincing me to ask her out in the first place.
Cole Johnston - Best Man
Like another Brother to me. My college roommate and Has been by my side through everything for the last 17 Years
James Hernandez - Groomsman
Met at Texas Tech and became one of the best friends I've ever had. Someone that I know I can rely on to be there always